Roof Cleaning and Home SoftWash Portage, MI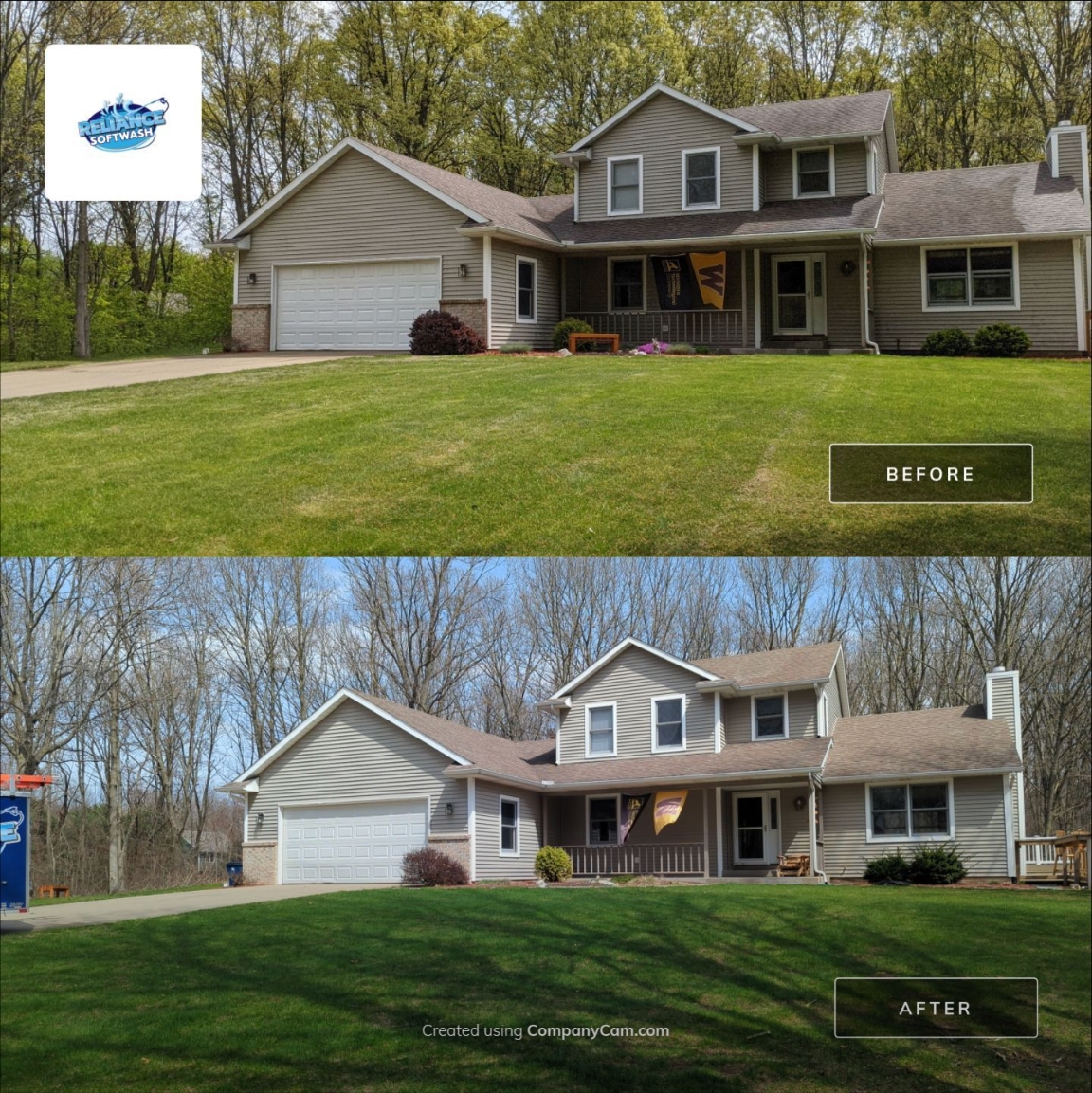 The Doorlag family called us out to do a house wash after the service was completed they noticed what an amazing job we did transforming their home back to looking new again. Except there was one thing that didn't look right their roof. After we cleaned there home it made the dirty roof stand out. They asked us if we could do anything to make it look better, we told them about our roof wash and they couldn't of been happier for a quote. We provided them a roof wash quote and got to work. Now thire whole house looks new again. Thanks for having us out!
Gallery
Providing Professional Pressure Washing in Portage! Call Now for Your Free Estimate!