Providing Affordable Pressure Washing In Portage & The Surrounding Areas!
Some Portage residents may want to clean their property but feel they can't afford it. However, Reliance SoftWash provides affordable pressure cleaning for homeowners who wish to keep their homes clean but can't afford the usual price.
We are focused on providing Portage property owners with reliable services. That's why we care about having efficient and affordable services.
Residential Washing Services
For a homeowner, keeping your property clean is very important. Your house is a part of your livelihood, and keeping it clean should be a high priority.
We provide lovely pressure washing for residential properties all over the Portage area. Pressure washing is a valuable service for any homeowner, so we offer it to residents who need it.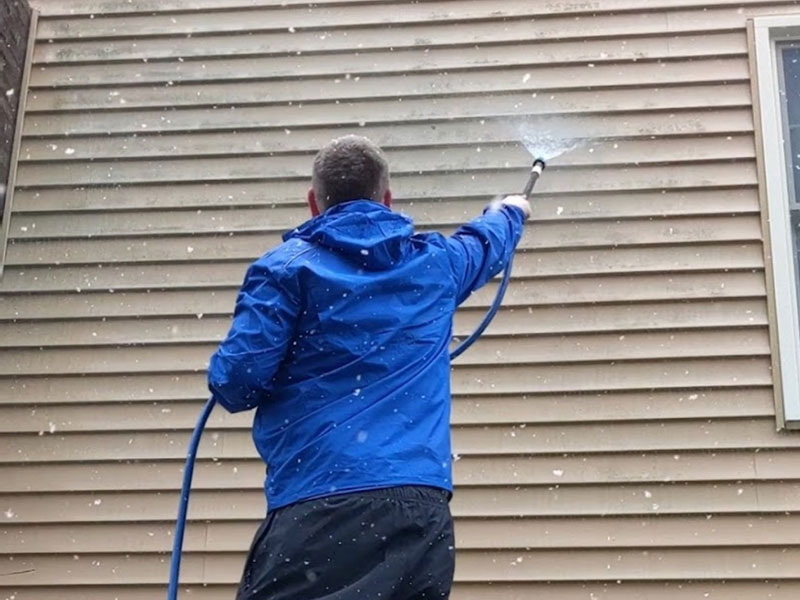 Commercial Washing Services
If you are a Portage business owner, we have many services for commercial properties. We know it's as integral for your commercial building to remain clean as it is for homes.
We offer commercial pressure washing for business owners who need to clean their properties. Our services are efficient and effective for business owners who care about their properties' appearance.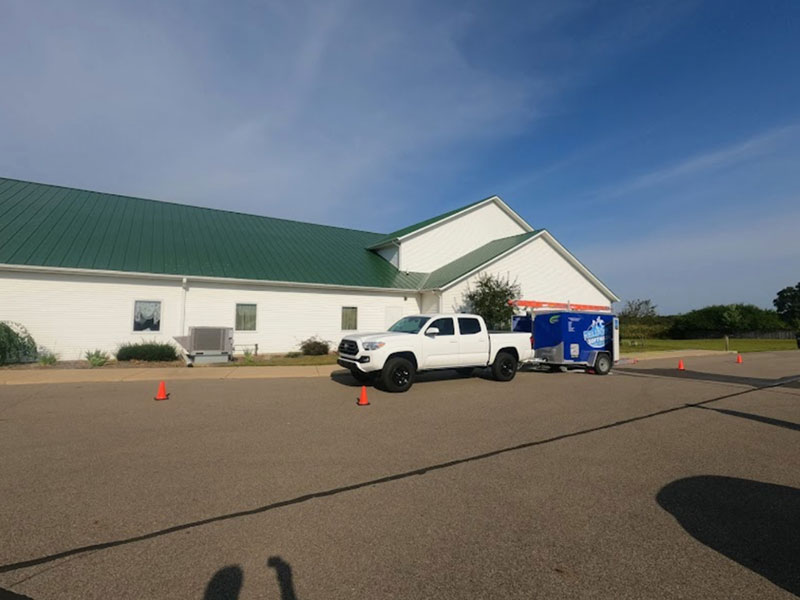 Why We Are the Right Choice
We go above and beyond to provide excellent services no matter what type of property we are hired to clean. Reliance SoftWash is dedicated to providing reliable cleaning services so Portage property owners can maintain their homes and businesses.
We are suitable for property owners in the Portage area because we care about being able to provide satisfactory services for our customers. We feel that getting the job done is the most important thing when it comes to our services, and we ensure our customers that our pressure cleaning will remove dirt and grime. Towns We Service
We provide our services to cities in the greater Portage area. Reliance SoftWash affords residents in multiple cities reliable pressure washing.
The Benefits of Soft Washing
Soft washing benefits properties by providing a thorough and safe alternative to pressure washing. Despite how helpful pressure washing is, it can be damaging to properties and harmful to people.
Soft washing is a great way to remove dirt and grime with lower pressure water. However, it is still highly effective, and we know the right way to get the most out of soft washing.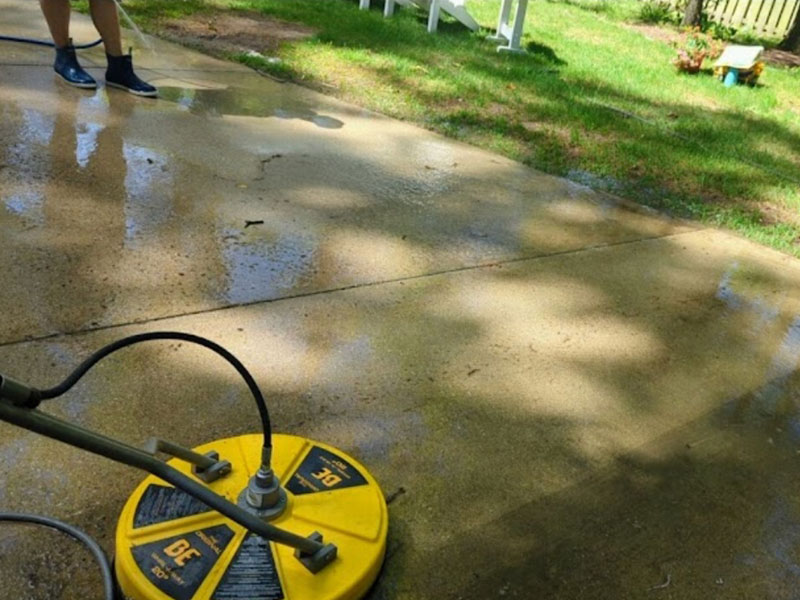 FAQ
If you own solar panels, you need to keep them clean. Solar panels aren't energy efficient if they're dirty because the dirt will cover the panels. Unfortunately, rain doesn't clean your panels for you. In the same way, as you have to clean your car even when it rains, your solar panels require the same kind of love and attention. We offer a service specifically for clearing your solar panels of dirt and grime build-up.
Dumpster pad cleaning is for the property owner who owns a dumpster they need to keep clean. Dumpsters are a collection area for all manner of harmful substances. Some may think it's not essential to keep it clean since it will get dirty anyway, but it's imperative to keep it clean because a dirty dumpster can harm your property. Unclean dumpsters can attract unwanted guests like pests and small creatures. Dirt and grime accumulated over time are attractive to customers you don't want and unattractive to the customers you do. We provide dumpster pad cleaning, so property owners with dumpsters don't have to worry about the negatives that come with an unsanitized dumpster.
Pressure washing and soft washing are two thorough cleaning services that any property owner should get consistently for their homes or businesses. Luckily, pressure and soft washing allow homeowners to keep their homes looking pristine with services that only need to be done every once in a while. It is recommended to get your house washed at least once or twice a year. Annual or bi-annual house washing will ensure that your home will remain well-maintained year-round.
We know it's essential for some people that they are keeping the environment safe whenever they can. Our pressure washing services keep our customers happy with clean properties and friendly customer service. We ensure our customers that our services are excellent for whatever property owners need from our pressure washing. We afford Portage residential property owners phenomenal cleaning that is safe for themselves and their families. Reliance SoftWash cares about being able to get the job done while being timely, effective, and safe.
Blog Articles
Graffiti can Negatively Affect your Property and Community

Graffiti is commonplace in many different areas. Spray paint is light and easy to carry around, meaning it's exceedingly easy for pieces to pop up on other surfaces. Grafitti finds itself in some of the hardest-to-reach spots. Bridges, buildings, trains, and much more are susceptible to vandalism. Spray […]

Pressure Washing is Valuable for Businesses

Pressure washing is a valuable investment for businesses. Companies should always seek the best way to maintain their building. The facade of your business is significant. It dictates the impression that your building leaves upon people who see it. When onlookers walk by your property, you want your […]

Why you Should Invest in Solar Panels?

Solar panels are one of the most valuable ways to increase the value of your property. They offer many different benefits to residential property owners that decide to invest in them. For one, solar panels can decrease your energy bill or eliminate it. Solar panels use sunlight […]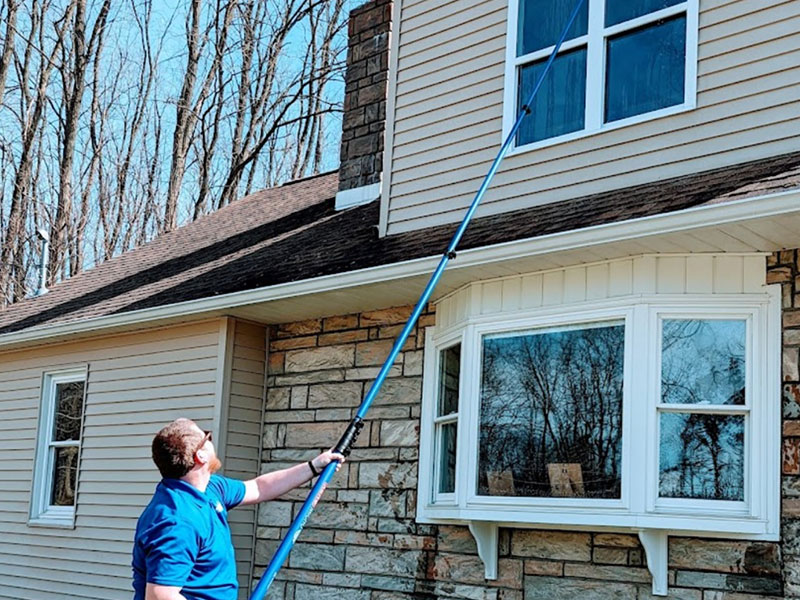 Providing Professional Pressure Washing in Portage! Call Now for Your Free Estimate!